Workforce Solutions Panhandle
Your Future. Our Focus.
Helping YOU is what we do
We want to help you find the best services available to assist you. Click one of the buttons below to learn more about how we can help you achieve your goals.
Job Seekers
Finding a job is a tough task. Our services for job seekers are designed to make the process as easy as possible, so you can focus on what's important: finding your success.
Employers
The success of your business is largely dependent on the ability to find qualified candidates to fill your needs. However, the task of finding and maintaining employees with the right skills, training, and education can be daunting. That's where we come in.
Child Care
We help low to moderate-income families with assistance in paying for child care while parents work, attend school, or participate in a training program as they strive to become more self-sufficient.
---
Help us Improve!
Take our Customer Satisfaction Survey Below
December 8, 2023
TDCJ Hiring Event
December 11, 2023
Mobile Office in Tulia
December 12, 2023
BlueCross BlueShield of Texas Hiring Event
The Texas Panhandle
Workforce Solutions Panhandle supports the present and future economic growth and prosperity of the Texas Panhandle region by actively assisting local employers with finding and developing the talent they need, and by investing in skills development which increases workers' career opportunities and economic self-sufficiency.
We are eager to partner with the local economic development organization in the region to assist in developing and implementing recruitment and expansion projects. Some of the projects that we've assisted with include Bell Helicopter, Hilmar Cheese, and Gestamp
We look forward to the future of the Texas Panhandle and are proud to serve its people.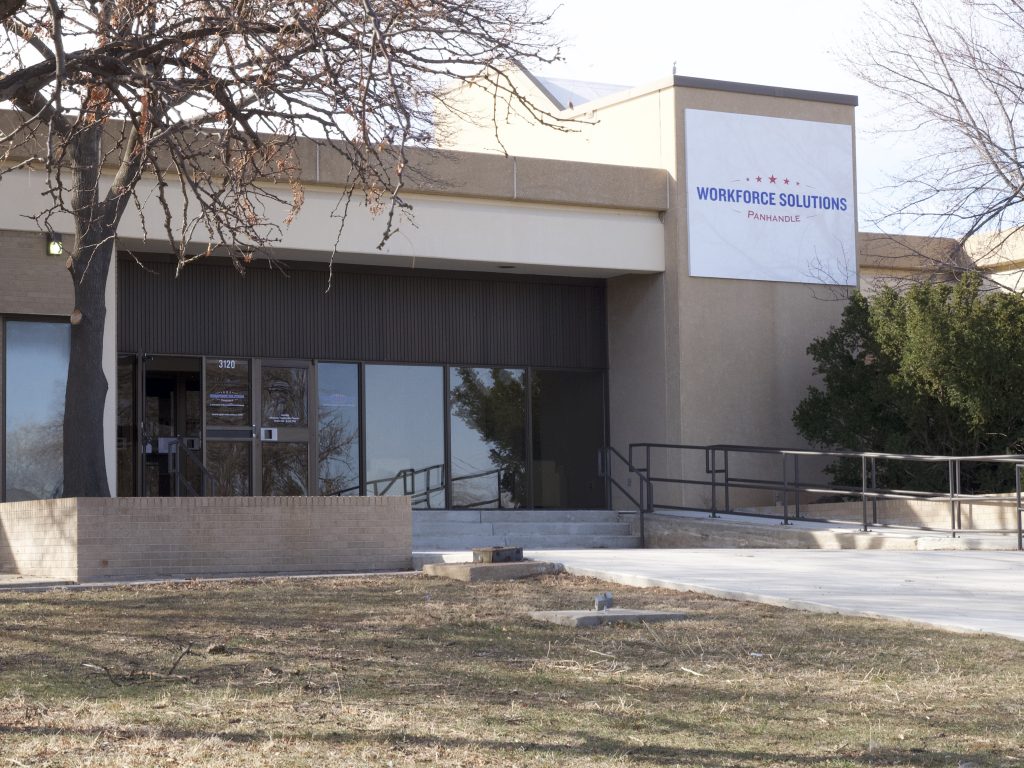 ---
Follow Us on Social Media